After declaring my stylistic ambition, I'm proud to say that I have definitely been putting in the effort. I've read through a couple of books, gone through new and old magazine I had lying around and had been ogling over endless pages of fashion websites. Doing all that made me realise one thing –

Achieving style is difficult and EXPENSIVE.

That leaves me in a pickle, because there isn't much room in my budget to factor in clothes, accessories, beauty products/tools and makeup. This makes the mission doubly hard, because not only am I striving to be creative about how I look, but I also need to get creative about how to afford these new luxuries.

Suggestions, anyone?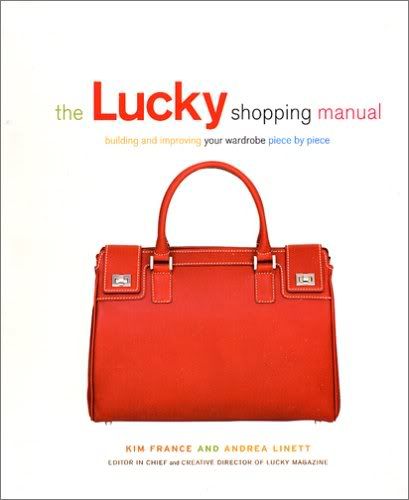 The BF gave me The Lucky Shopping Manual last Christmas, and I have to say it's a book for life especially for the fashion clueless (you have to at least know your overall shape, but I don't think that would be a problem with women). This is an excellent book, but with the way my cash is going recently, I think it would take me the rest of my life to have everything that's listed in here.

Will it still be relevant when I'm 75???